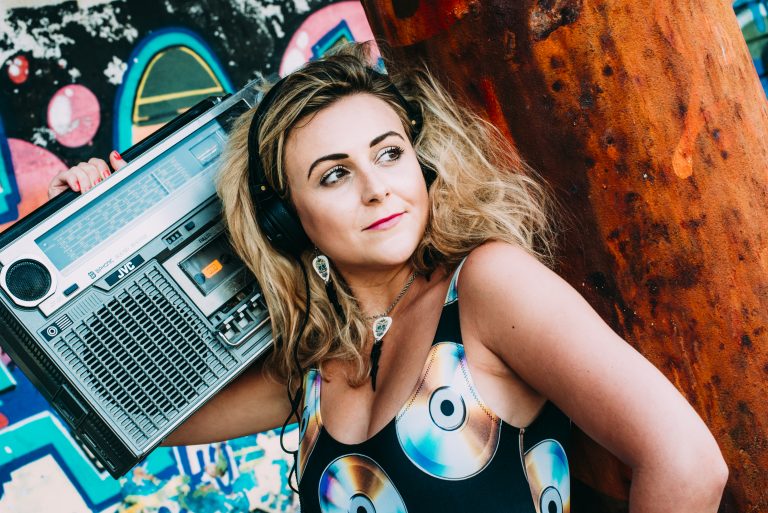 If you're a child of the 80s, you'll remember the fashion scene well. If you're not, don't stress, 'cause it's back, and back with a bang! From the big hair, bold colours, denim on denim, puffy prom dresses with boots, everything that shouldn't go, goes. And we're getting right on this groovy train of almost four decades back with our take on mixing it up, 80s kitsch style!

Into the Groove
Jump to your feet and step to the beat of some of the cheesiest sounds and fashion styles of the time. If ever there was an eclectic feast for the eyes, it was the 80s! Boomboxes and vinyl were still in vogue, just. Couple this with the boldest assembly of fabrics, clashing colours, shoulder pads and big statement jewellery, and you're already over half way there.
We love the combination of these big red hoops with large vintage (from the 80s) Fender guitar picks, so we combined them into a cool lace choker with earrings to match. Go find that graffiti wall and give it a kiss from us!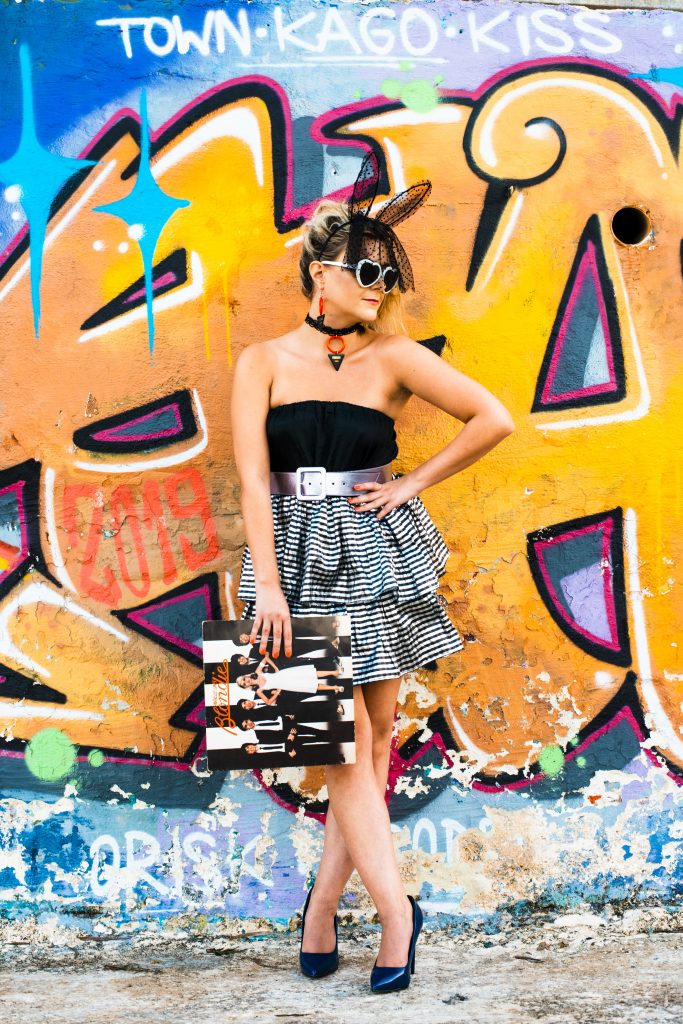 Not just for Holidays or the cover of Vogue
Getting your glam on has transcended the need for photoshoots, parties and holidays. It's now an everyday thing. And, the best way to complete that cool girl-on-the-town look is with some bold accessorising! Here, our model is wearing a fabulous multi-layered bib-style guitar pick necklace with matching earrings and charm bracelet. And boy, do we love it! It's fun, colourful, bold and girly. This is the happy blue version, we also have it in bad-ass black with a punk edge.

For more unique jewellery designs that deliver on diversity and allow you to express yourself
in ways only you can, have a browse through our site, we promise it won't be
boring!